d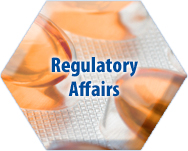 Regulatory Affairs
Understanding global regulatory requirements is a critical step on the road to approval. Let the DDR consultants help you through this maze! With experience in drafting, editing and submitting regulatory documents, DDR has assisted clients across all phases of drug development, often saving significant time and costs.
Past projects have included:
Global Regulatory Expertise
IND, BLA, NDA, CTD
Authoring / Submissions
Regulatory Agency Inspection and Response Support
Case Study 1: Peptide Product
Initial Contact: VC in-licensed two compounds with aggressive clinical trial start dates and three medical/scientific employees.
Wrote CMC sections of IND
Developed Product Specifications
Selected DS/DP/FG Manufacturing and Distribution Vendors
Managed Manufacturing and Distribution Operations
Performed Product Release
Results: Clinical trials underway. Second compound DS in production.